Theosophy in Bangor
Current Programme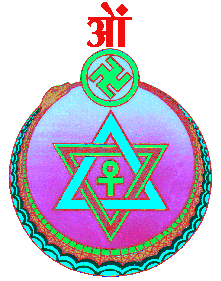 There is no Religion Higher than Truth
THE THEOSOPHICAL SOCIETY
TEACHING THE ANCIENT WISDOM SINCE 1875
RELIGIONS, PHILOSOPHIES, SCIENCE, EVEN THE NEW AGE
MOVEMENT ALL HAD THEIR BEGINNINGS IN THE ANCIENT WISDOM.
Y GYMDEITHAS THEOSOPHAIDD YNG NGHYMRU
THEOSOPHICAL SOCIETY, BANGOR LODGE
Contact Eric McGough & Julie Cunningham
Tel 01248 450010 
Email emcgough@talk21.com
MEETINGS HELD AT QUAKER MEETING HOUSE, DEAN ST. BANGOR
______________________________
Stuff for Sale
Written material, DVDs, audio CDs, and tape cassettes
are on sale at Bangor Theosophical Society meetings
from Eric McGough trading as The North Wales
Centre for Theosophy, which is an independent,
non-profit organization.
If we have been unable to update this Webpage,
_______________________________
Theosophical Society in Wales, Bangor Lodge,
Quaker Meeting House, Dean Street,
Bangor, Wales, UK.
Tel 01248 450010
Wales Theosophy Links Summary
Hey Look! Theosophy in Cardiff